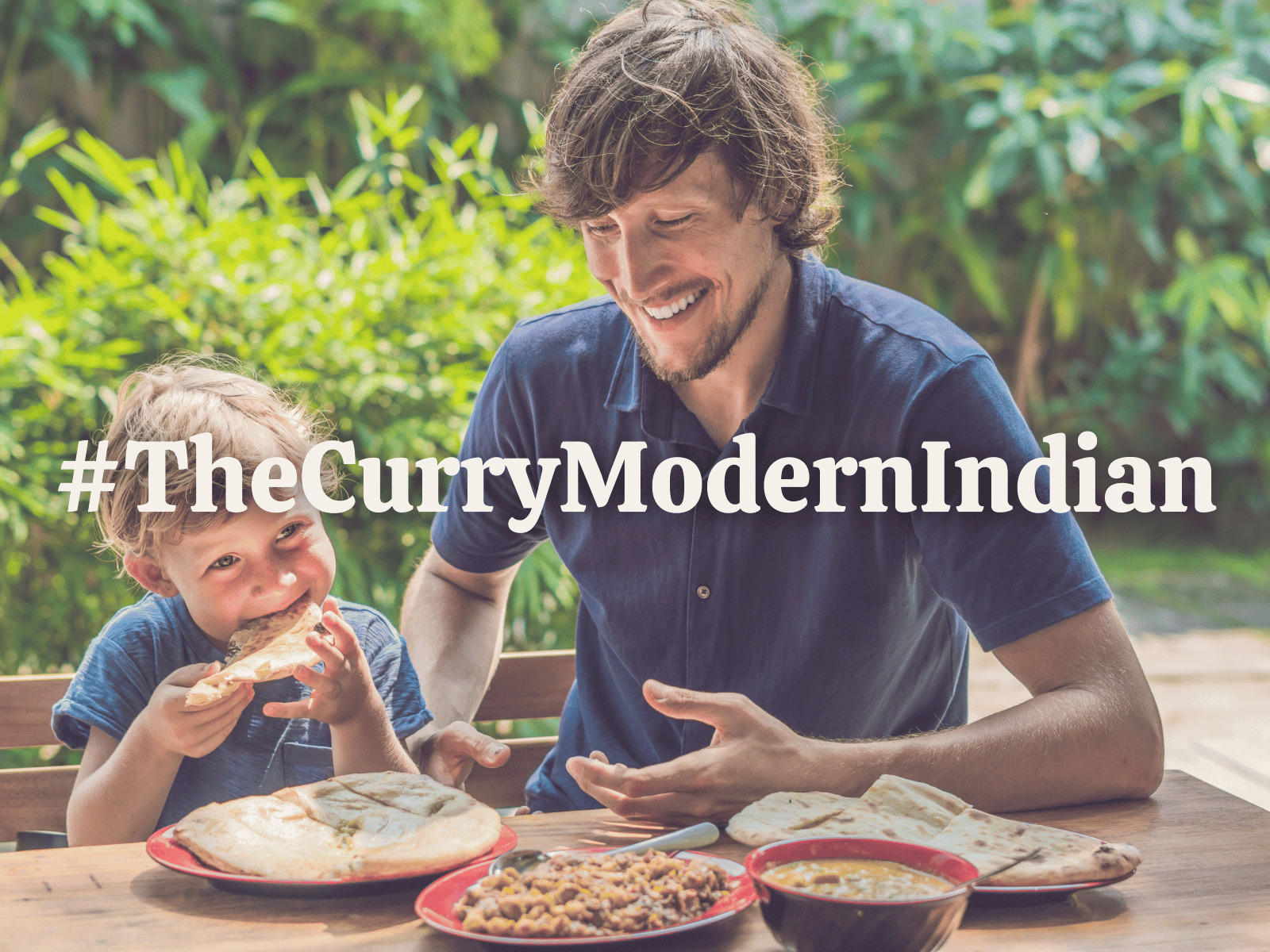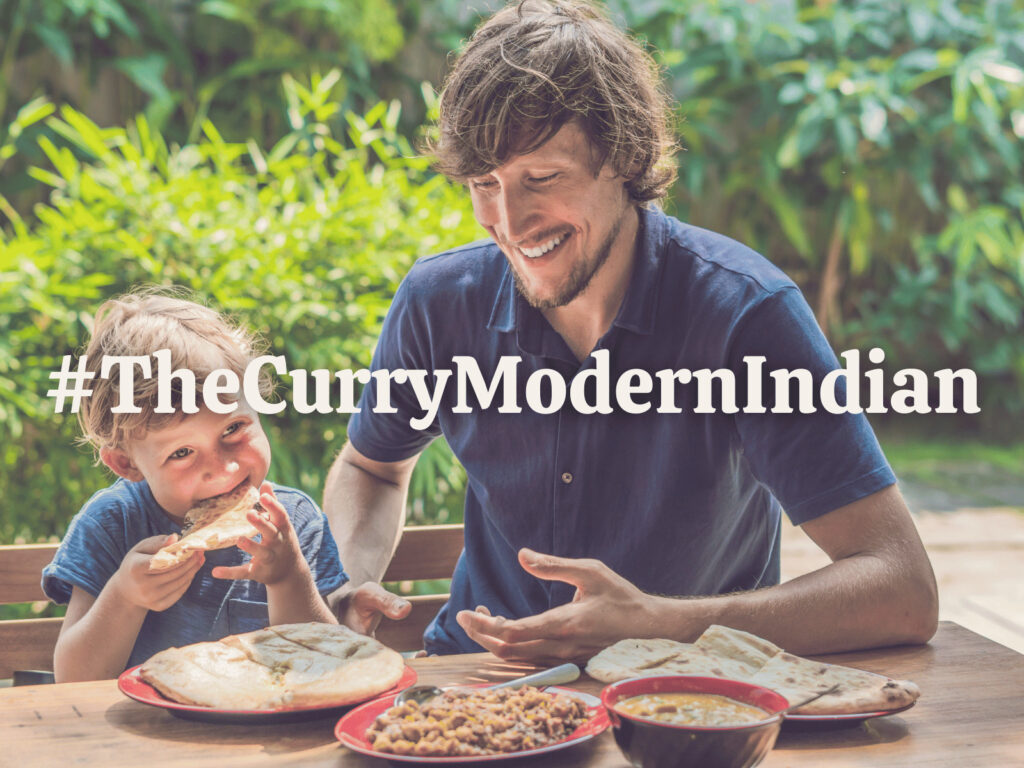 Take it from the best Indian restaurant in Huntsville, Alabama. Although we love all Indian food, some dishes people just can't get enough of.
Indian cuisine is a beautiful and complex combination of flavors, thanks to aromatic spices and herbs. For those unaware of traditional Indian dishes, the vast repertoire of dishes can be overwhelming. With so many choices, where does one begin? In this post, we will take you on a culinary journey through the best dishes of Indian cuisine, as voted by locals. By the end of this post, you will surely be craving some authentic Indian food, and we have just the restaurant for you!
Let's get to the food!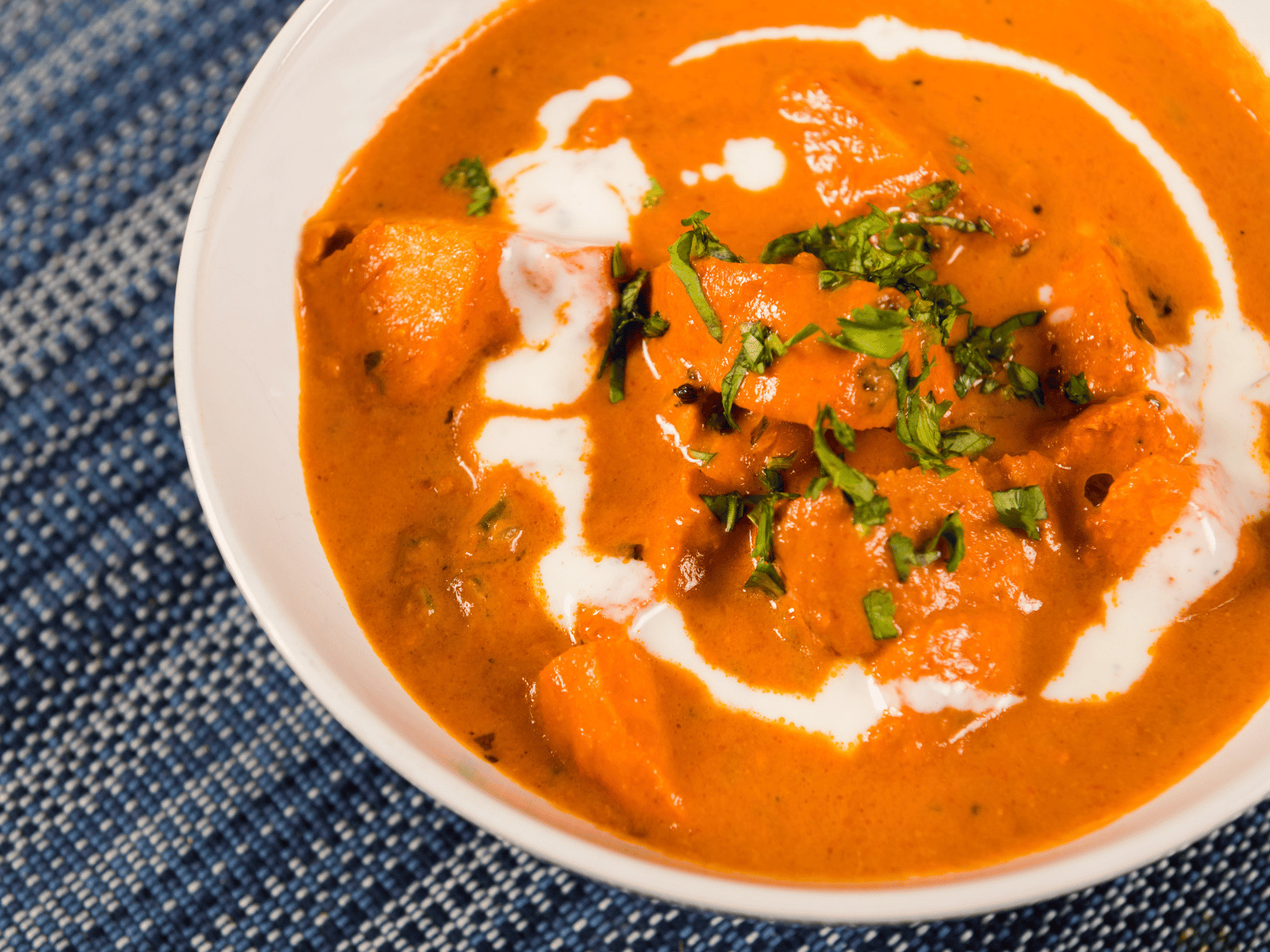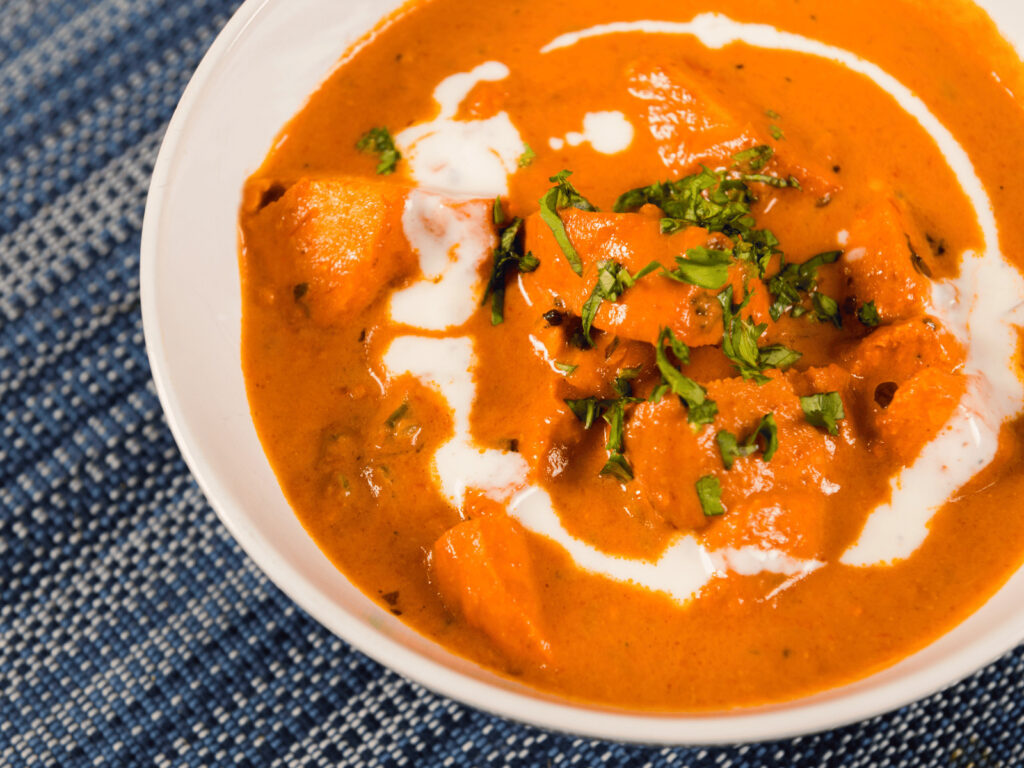 1. Butter Chicken
Even if you've never had Indian food before, you've likely heard of this one. Butter chicken is arguably the most popular Indian dish in the world! Made with chicken pieces marinated in spices, cooked in butter, and served in a rich tomato gravy, butter chicken is a must-try. It is usually served with naan bread or rice, making for the perfect combination of creamy and spicy flavors. If you don't want to complicate things, we suggest just giving the most popular one a try! Click here to get some delicious eats delivered right to your doorstep!

2. Samosas
Samosas are a great appetizer and a classic snack, and they are always an excellent choice. A favorite snack among Indians, samosas are a pastry triangle filled with potato and peas, spiced with garam masala and turmeric, and deep-fried until crispy. Although they are generally vegetarian, they can also be made with chicken or beef. Served with chutney, they make for a delicious starter before a meal or as part of any festive occasion.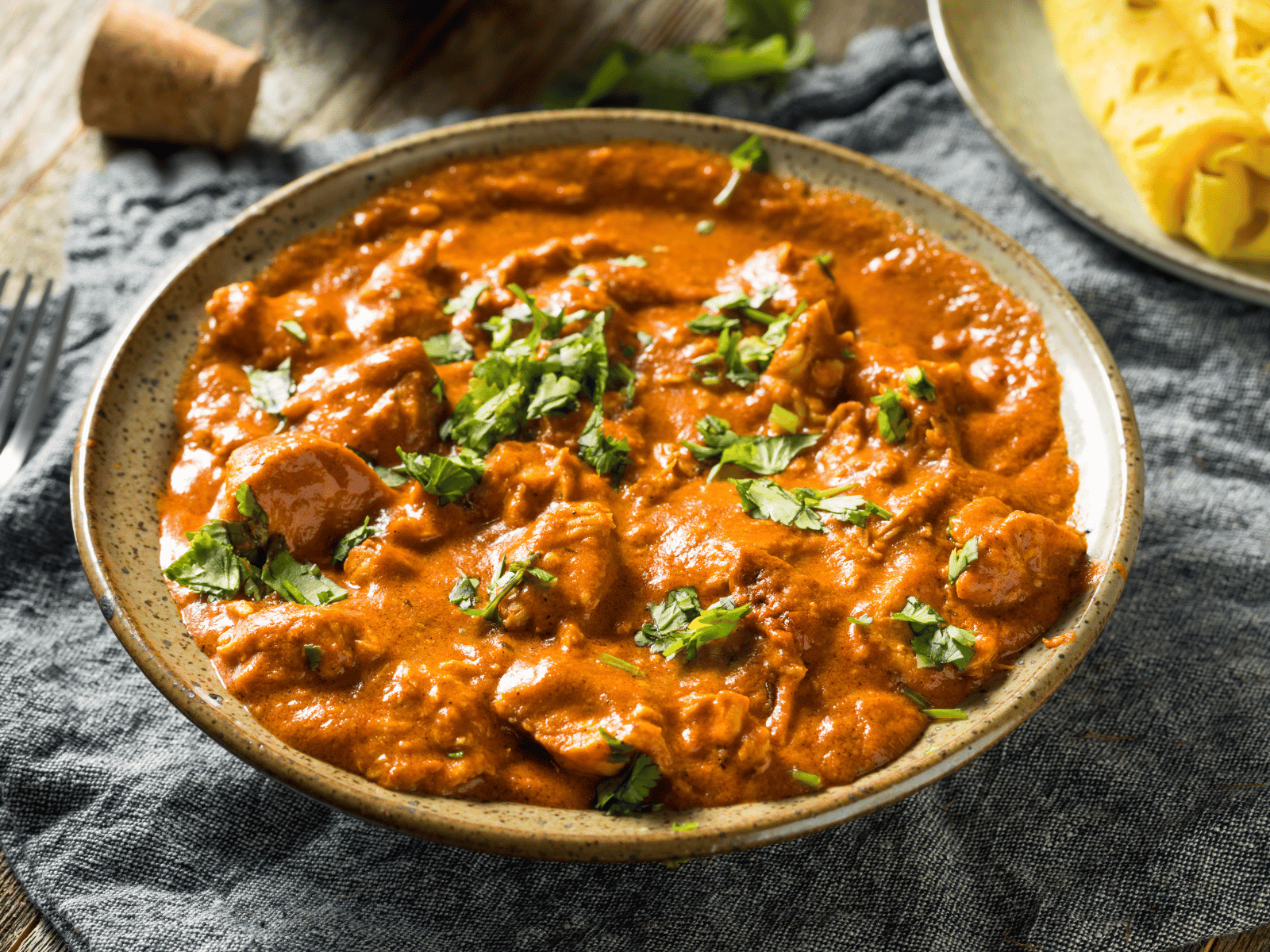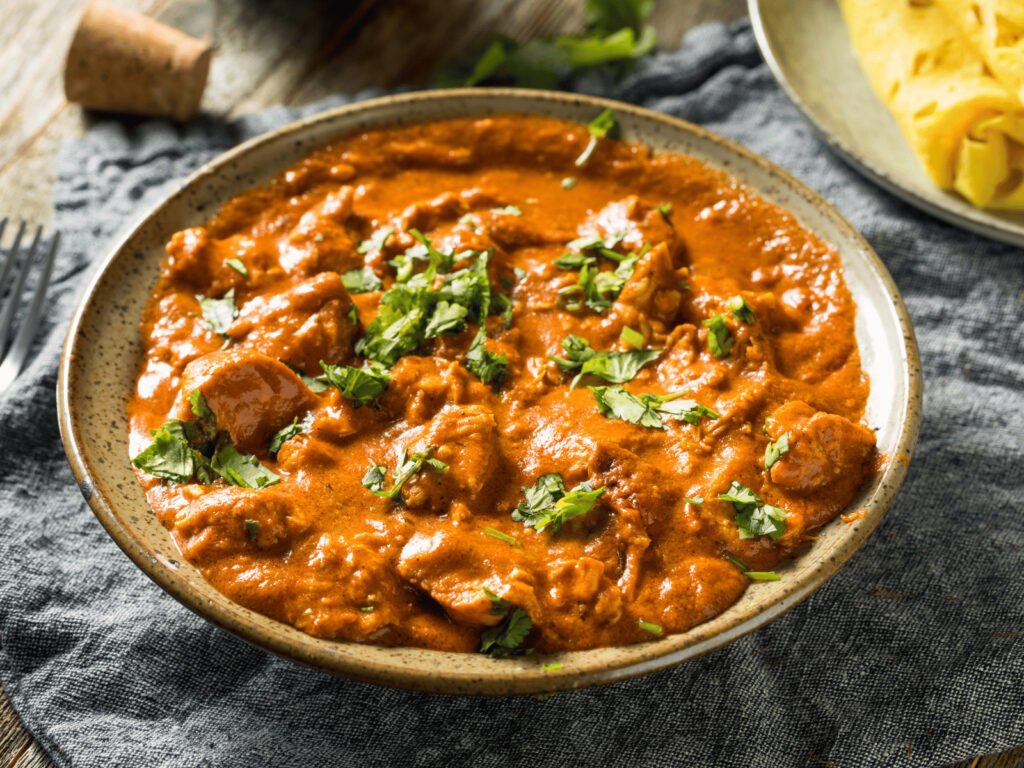 3. Chicken Tikka Masala
Another favorite among Indian food lovers is chicken tikka masala. Marinated chicken pieces are grilled, then simmered in a creamy tomato sauce with spices, creating a beautiful contrast of flavors. This dish is usually served with naan or rice. Chicken tikka masala is more complex in flavor than butter chicken, making it a great alternative for those looking for a bolder taste but something still introductory.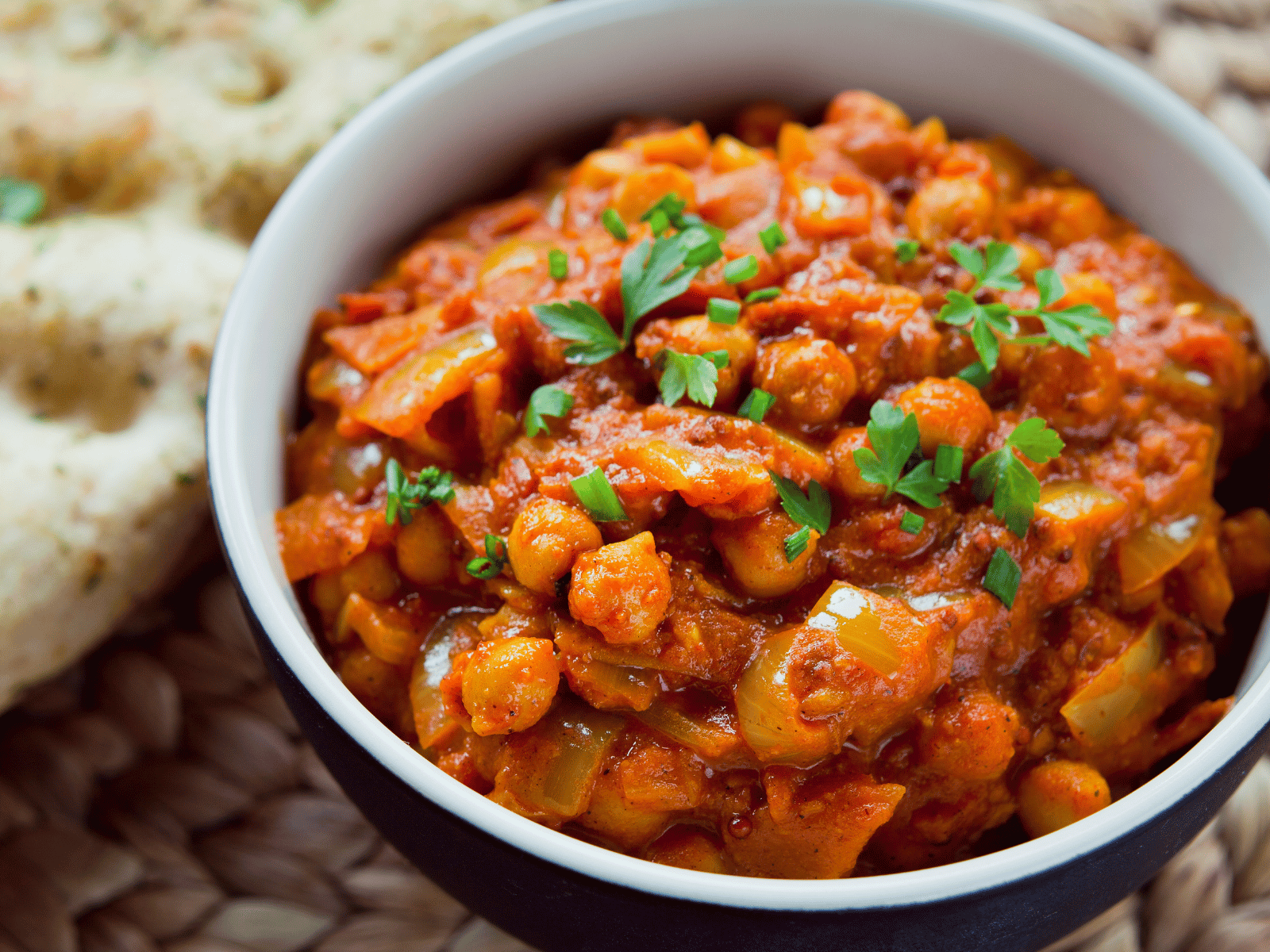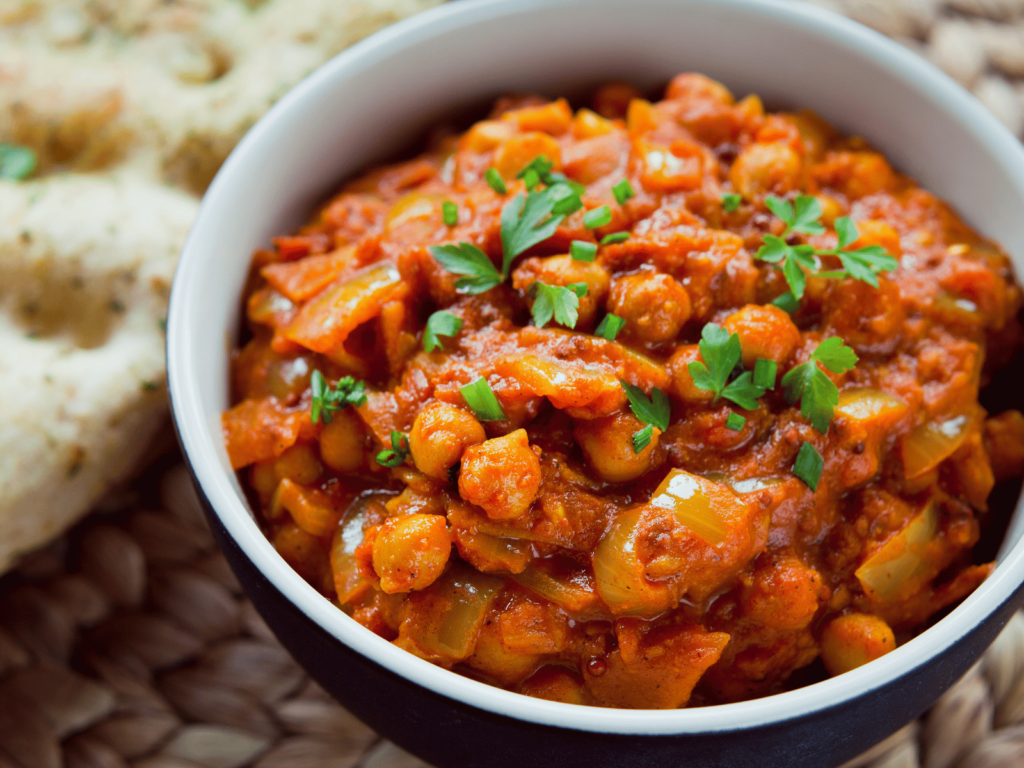 4. Chana Masala
Chana Masala is a great option for those looking for a vegetarian option. It is a dish made of chickpeas, onions, tomatoes, and spices, usually eaten with naan or rice. Chana Masala has become a staple in Indian culture due to India's large vegetarian population. The combination of spices creates a unique and flavorful taste that is sure to please even the pickiest eaters. It is light, yet filling enough to satisfy any hunger, making it a favorite for many curry fans. Give it a try next time you are looking for something different.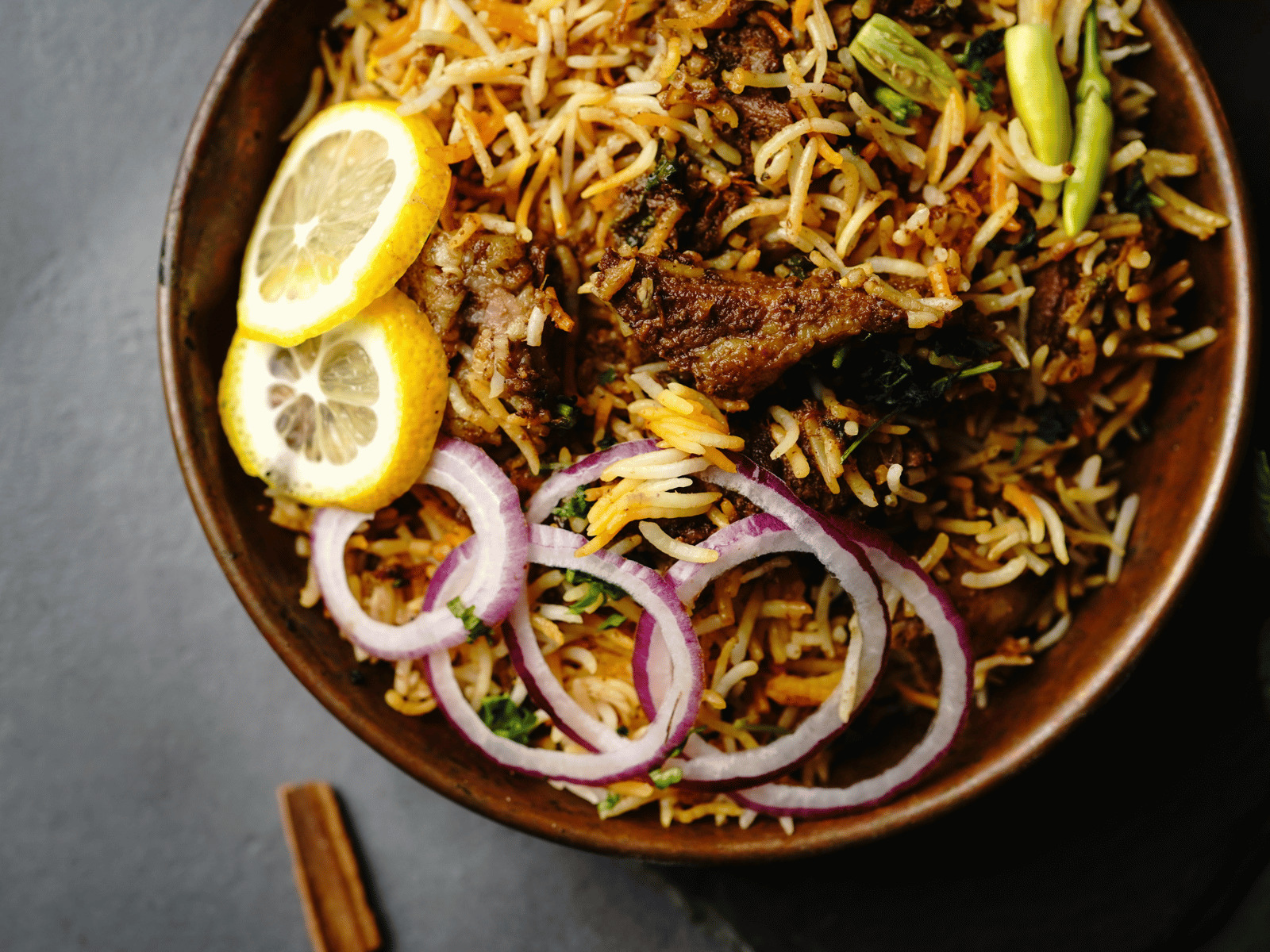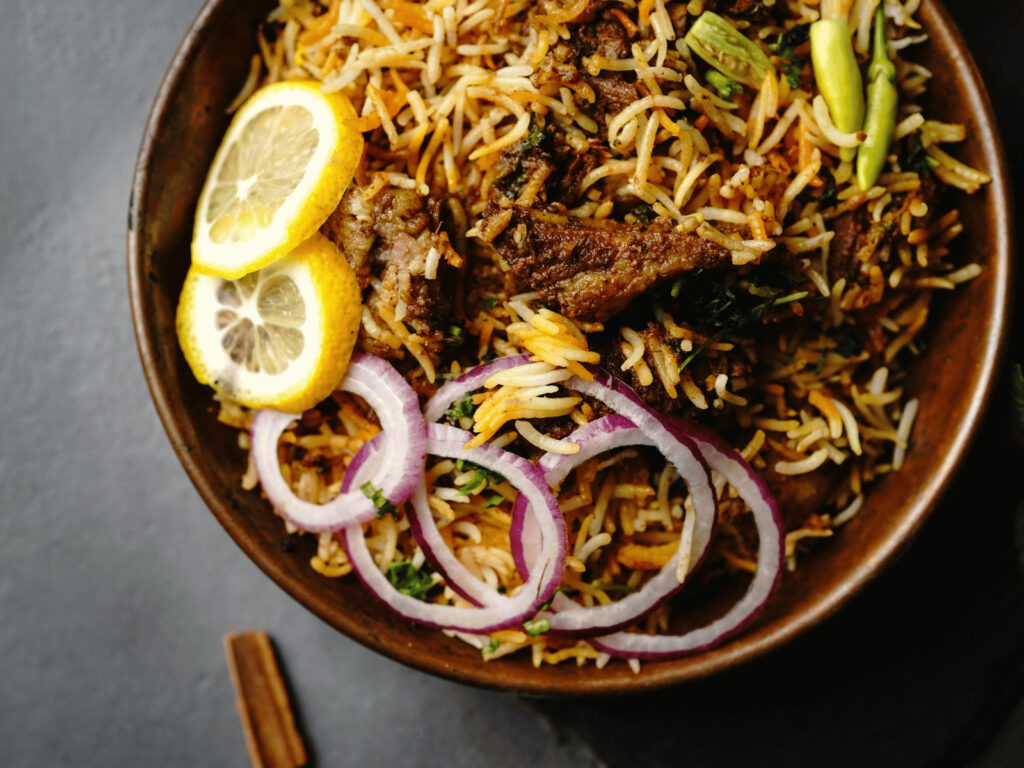 5. Biryani
Biryani is a specialty dish served on special occasions and is synonymous with Indian cuisine. It is a mixed rice dish with aromatic spices, herbs, meat, and vegetables. It is slow-cooked to absorb the flavors of the spices, creating a comforting and tasty meal. Biryani is a favorite among locals and visitors alike, as it is delicious and filling. The combination of flavors is so unique that many describe it as "heavenly," – making biryani the real star of Indian cuisine! So why not give it a try and see what all the fuss is about?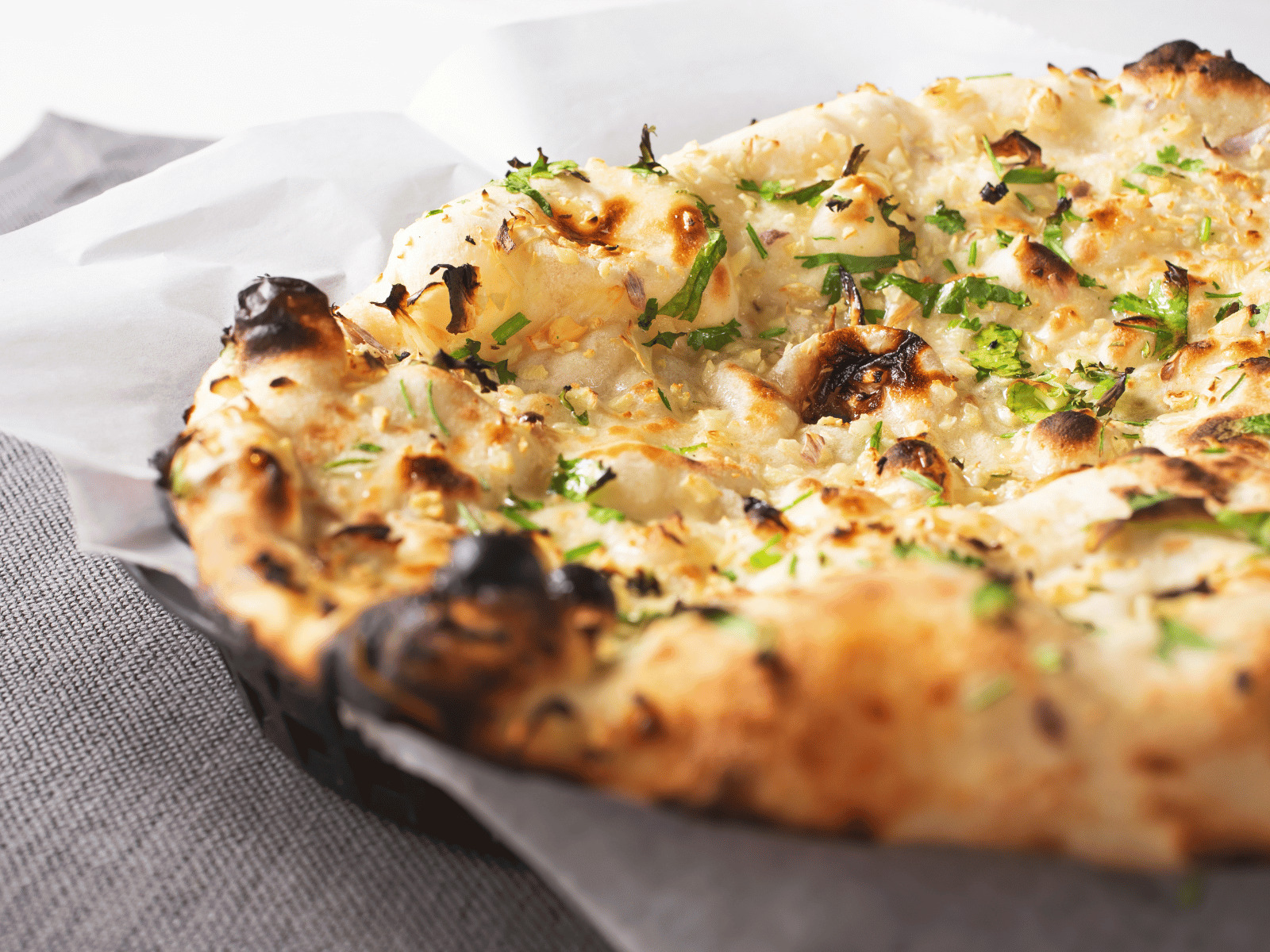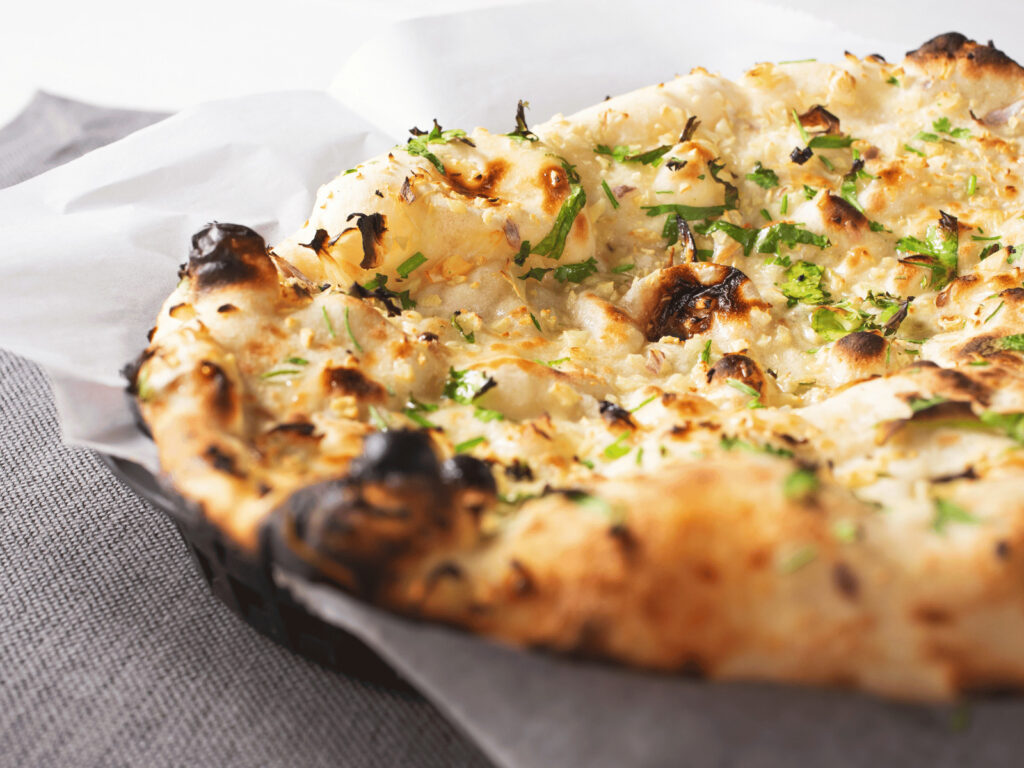 6. Naan Bread
Last but not least, let's talk about naan. You will almost always find this dish featured at the dinner table, and for good reason. Naan is a type of flatbread made with flour, water, and yeast that is cooked in a tandoor oven. It can be served plain or topped with garlic, cheese, spices, and other ingredients to create unique flavors. It is the perfect accompaniment to any Indian dish as it absorbs the juices and flavors of the sauces, making for a truly enjoyable dining experience.
Naan is so popular that you won't find an Indian restaurant that doesn't offer it as a side or appetizer for their dishes-so don't forget to order some with your meal! Naan bread even works as a standalone dish, especially when featuring a delicious buttery garlic topping! If there's one thing you remember from The Curry-don't forget the naan!
Stomach Rumbling? Let's Solve That!
Indian cuisine offers an array of flavors that tantalize your taste buds. Whether you are craving something spicy, tangy, or sweet, Indian cuisine has it all. With so many options, it can be beneficial to narrow down the selection to the tried and true dishes. Now what's the best Indian restaurant in Huntsville, Alabama? 
The Curry Modern Indian in Huntsville has been rated the best Indian restaurant since its inception. With a wide range of authentic Indian dishes crafted by master chef Linil, and glowing reviews, we believe there's no better introduction to Indian food! We are renowned for our incredible attention to detail, mouth-watering dishes, and stellar customer service. So next time you crave Indian food, come to The Curry Modern Indian for the best culinary experience!